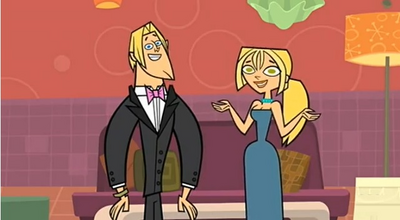 Additionally, was brought on to compete past the halfway point of the season.
Geoff
,
Bridgette
,
DJ
,
Justin
,
Beth
,
Noah
,
Katie & Sadie
do not return to compete, instead, they appear on TDIKT: Aftermath (Total Drama Ikkitousen: Aftermath). Geoff and Bridgette were given their own new show called Total Drama Ikkitousen Aftermath where they had special segments and interviewed the recently-eliminated and non-participating contestants with
Sonken Chuubou
,
Goei (Hakufu's mother)
,
Genpou Saji
,
Rikuson Hakugen
,
Bashoku Youjou
and
Kakouton Genjou
.
Special Appearances
Edit
The Aftermath: I
The Aftermath: II
The Aftermath: III
The Aftermath: IV
Non-Commentators/Families
Edit
Families (Galleries)
Edit
Commentators
Edit
Commentators (Galleries)
Edit