After the previous of the first season from Total Drama: Ikkitousen and the episode special from Total Drama: Revenge of the Island, Chris rented out The Great Fighter's Tournament is approaching quickly. the previous victor, is hoping that the other schools will eliminate each other, leaving him to do battle with the sole, under-strengthed school left in the tournament (other than his own), and in order for ends to meet, he has rigged the draw for the tournament, which used it as their main dump. By the time Chris bought it back for the continue on to the second season is Total Drama: Revenge in Ikkitousen. When Sonsaku Hakufu, Duncan, Gwen and Trent were on vacation that will not come, but Ryuubi Gentoku and friends with the old contestants and the new eight contestants is divided into three teams and must compete in many deadly, disgusting, and humiliating challenges. One by one, they are eliminated in a manner similar to the original season: Ikki Tousen: Xtreme Xecutor, but with a twist; when the bottom two is reached, the person whose name is called last is the one who is eliminated, and thus receives the last marshmallow, which is toxic.
CharacterEdit
Team Gold Dragon (Seito High School)
Team Blue Dragon (Nanyou Academy)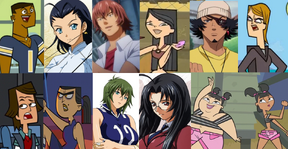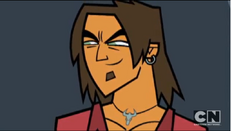 Team Dark Red Dragon (Kyoshou Academy)
Lightning
Jo
Kaku Bunwa
Alejandro (Additional Members in the next episode 15)
Section heading
Edit
Write the second section of your page here.